Product Description
iScreen OFD patented collection device for human saliva samples in the iScreen OFD is a self-contained, ready to use, point of contact drug testing device that detects 6 drugs (or drug classes) of abuse using the preferred lateral flow immunoassay technology for this method of test screening. The test requires no special training to complete and qualitative yes/no results are visibly obtained within ten minutes and results.
Order qualifies for free ground shipping!
FOR FORENSIC USE ONLY.
AS REQUIRED BY THE FDA, ONLY THE FOLLOWING CUSTOMERS CAN ORDER THIS PRODUCT: GOVERNMENT AGENCIES, COURTS, LAW ENFORCEMENT, CORRECTIONAL FACILITIES OR PROBATION. WE ARE UNABLE TO SELL THIS PRODUCT TO PRIVATE INDIVIDUALS OR FOR EMPLOYMENT SCREENING. PLEASE CALL 800-992-1345 BEFORE ORDERING THIS PRODUCT FOR PRIOR APPROVAL.
| | | |
| --- | --- | --- |
| Drug Name: | Abbr: | Cutoff: |
| Amphetamine | AMP | 50ng/mL |
| Methamphetamine | mAMP | 50ng/mL |
| Marijuana | THC | 12ng/mL |
| Cocaine | COC | 20ng/mL |
| Opiates | OPI | 40ng/mL |
| Phencyclidine | PCP | 10ng/mL |
ADVANTAGES OVER URINE TESTING
No urine handling required
Eliminates "shy bladder" or donor stating "I can't go right now"
Very difficult to adulterate
Virtually impossible to substitute
Can test multiple donors at same time
No Contact with Saliva Makes this Employee Drug Test Tamper Proof
More dignified: donor feels less invasive
Higher specificity than urine testing (virtually no cross reactions)
Complete testing time is shorter
Shorter ingestion periods until detectable
ADVANTAGES OVER LABORATORY TESTING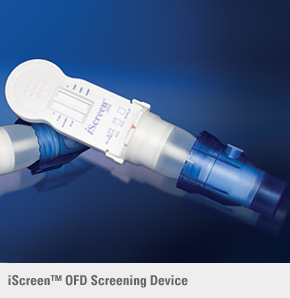 Instant results
Lower cost
No collection site needed
Can be performed 24 hours a day
Can be performed in remote locations
Can be performed internationally
Reduced shipping costs to the laboratory
Virtually impossible to substitute
FEATURES & BENEFITS
All-Inclusive Drug Test Device
One-Step Employee Drug Test Device
Simple Mouth and Gum Swab with Built-in Test
Split Specimen Employee Drug Testing Device
Meet Commercial Requirements
Instant Near Laboratory Accurate Results
Results can be Photocopied With or Without Template
12-18 Month Average Shelf Life
Donor Friendly - Non-Invasive
Integrated Procedural Controls Ensure Proper Device Function
No Special Training Required
Results are Easy to Read
Low Unit Cost
Room Temperature Storage
Product Videos
Custom Field
Product Reviews